Free Shipping on Orders Above 50,-
Login
Log in if you have an account
Dont have an account? Register
About us
What could be more fun than to turn your passion into your profession?
A thought also shared by the two friends and fanatic skateboarders Andor van den Boom and Kees Draaisma. They both have a great passion for skateboarding and would love to be busy on their skateboard 24/7.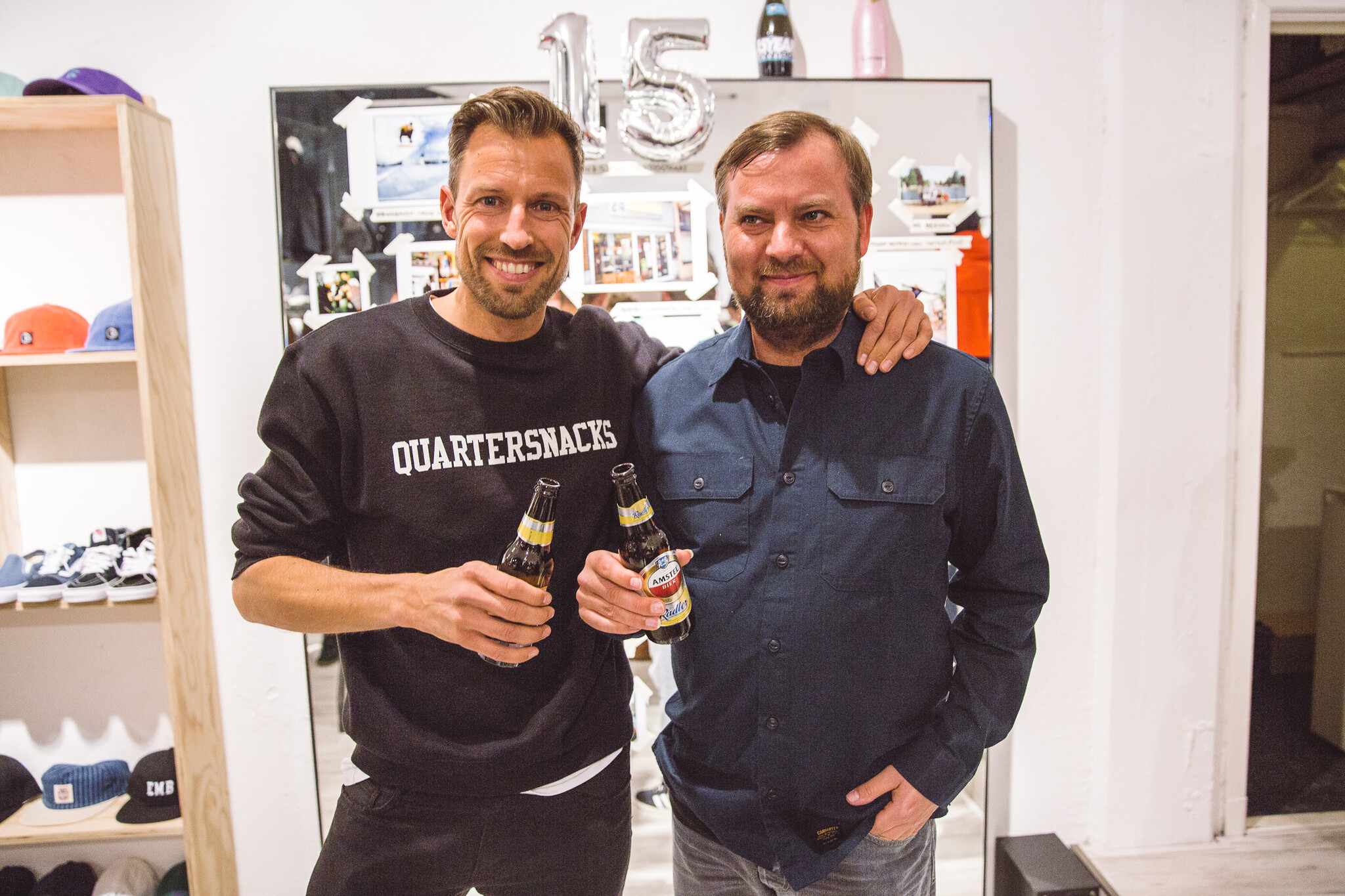 Eat, Sleep & Dream 24/7
From this passion the idea arose to open their own Skateboard Shop in 2002. The choice for Nijmegen was quickly made. A lively city, many students, a vibrant nightlife, good skate spots and an active skateboard scene.

24/7 Since 2002
Meanwhile 24/7 exists for 21 years and is a household name in Nijmegen. Not only a community/ a second 'home' for many, but also a place where one subject remains central: the love for skateboarding, sneakers and clothing!

Many generations are familiar with the store and have fond memories of it.
247 Store is not only known as the store with all the cool latest brands, they also have their own 24/7 Skateboard Team where they encourage and motivate young talent. They are also committed to the city by organizing various events and/or collaborating with various fellow entrepreneurs.
Please Note:
Our webshop contains a selection of our total offer. You can find our store in the Houtstraat 17 in Nijmegen where you can find the entire assortment. Come by if you have any questions or just to check everything out! You can also call or email us with questions on 024-3237356.
OPENING HOURS
| | |
| --- | --- |
| Monday | 13:00 - 17:30 |
| Tuesday | 11:00 - 17.30 |
| Wednesday | 11:00 - 17.30 |
| Thursday | 11:00 - 17.30 |
| Friday | 11:00 - 17.30 |
| Saturday | 11:00 - 17:00 |
| Sunday | 13:00 - 17:00 |